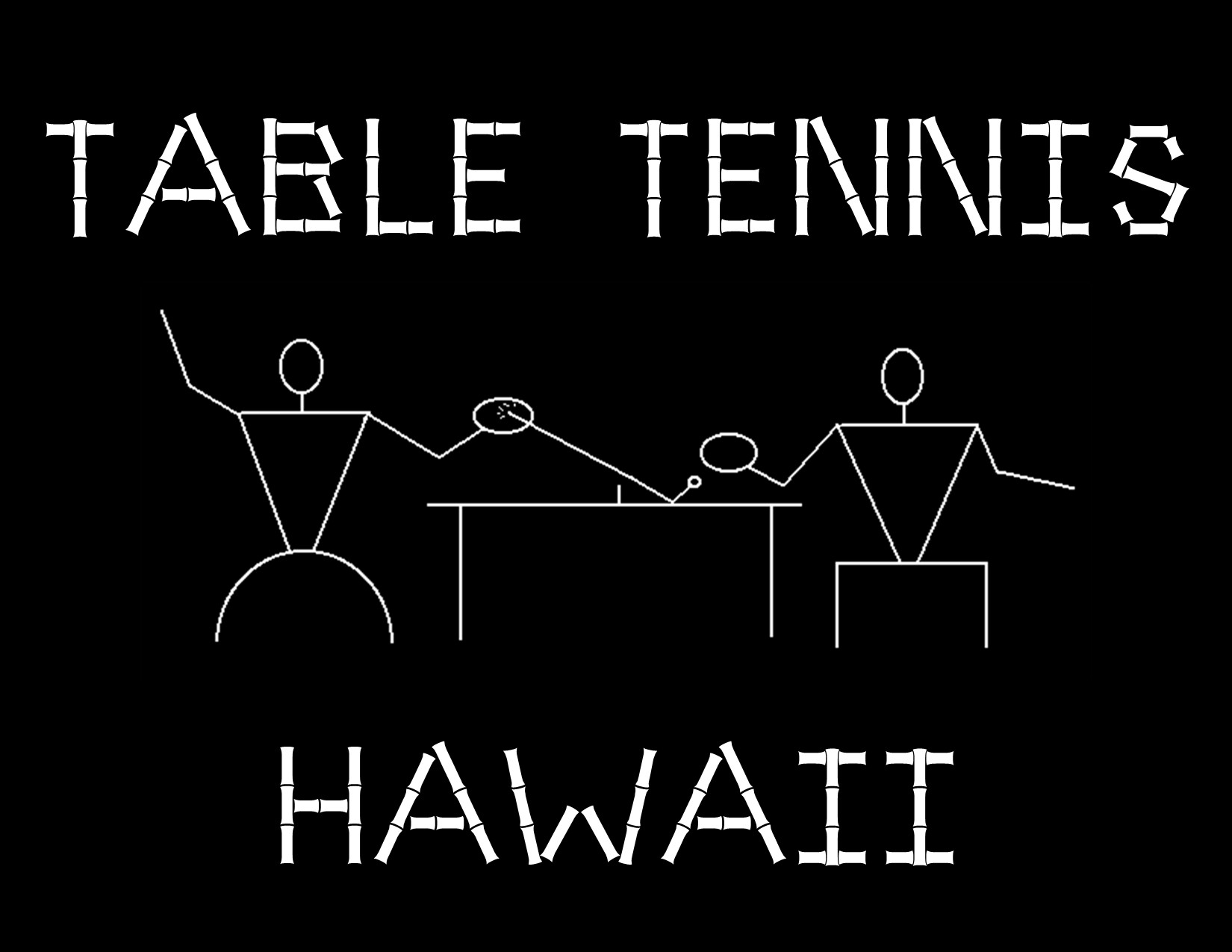 MY IDEAS THAT WILL HELP THE HTTC
Establish league play (must be HTTC member). Have 3 levels: (Over 1700, 1400-1700, and Under 1400) This will encourage members to show up more frequently.
HTTC is now experiencing a dilemma of overcrowding. Members are having to wait a long time before being able to play. The culprit are members taking a long time to warm-up. Many ideas has been used to speed up the process however the problem still exists. HTTC needs to look for a larger facility or take a drastic measure and increase membership fees in order to decrease members. Current arrangements with the facility use of Palama is a great one. The club needs to look for larger alternate sites if the agreement terminates with Palama.
Mail out newsletters in May which will include Current News at HTTC, Entry forms for the Aloha State Games, Ratings List, Membership Renewal Forms and a Treasury Report. Currently information is only available at the website.
At the Aloha State Games, players should be allowed to play in the rated event according to their ratings regardless if they won the event one year ago.
Organizations which wants to use the club tables should not be allowed.

If HTTC's agreement ends with Palama, HTTC only function should be to run organized tournaments.
The HTTC has always competed with the free sites in terms of charging membership fees. HTTC should take advantage of the free sites for free play and having people pay HTTC membership and Entry fees if they want to participate in tournaments.
Mr. Hwang should be a great addition as a coach to the club. Since he wants to charge a fee for his services, the club will have to negotiate with Palama. Because the HTTC is not being charged for the use of the facilities, the best way is to arrange a free group lesson at the club, in exchange Mr. Hwang can solicit members and offer private lessons for a fee at his own facilities. This way Palama will not have to get involved thus not disrupting the delicate arrangement HTTC currently has with Palama.
Condolences to the Pazulu Family:
Sal Pazulu passed away while playing in a HTTC tournament. He was a great friend and a mentor to me as a table tennis player.
Condolences to the Lau Family:
Ernest Lau passed away during a swimming accident. He was a great friend and I remember going to his working place a lot to just talk "story" with him. He most certainly loved his table tennis.