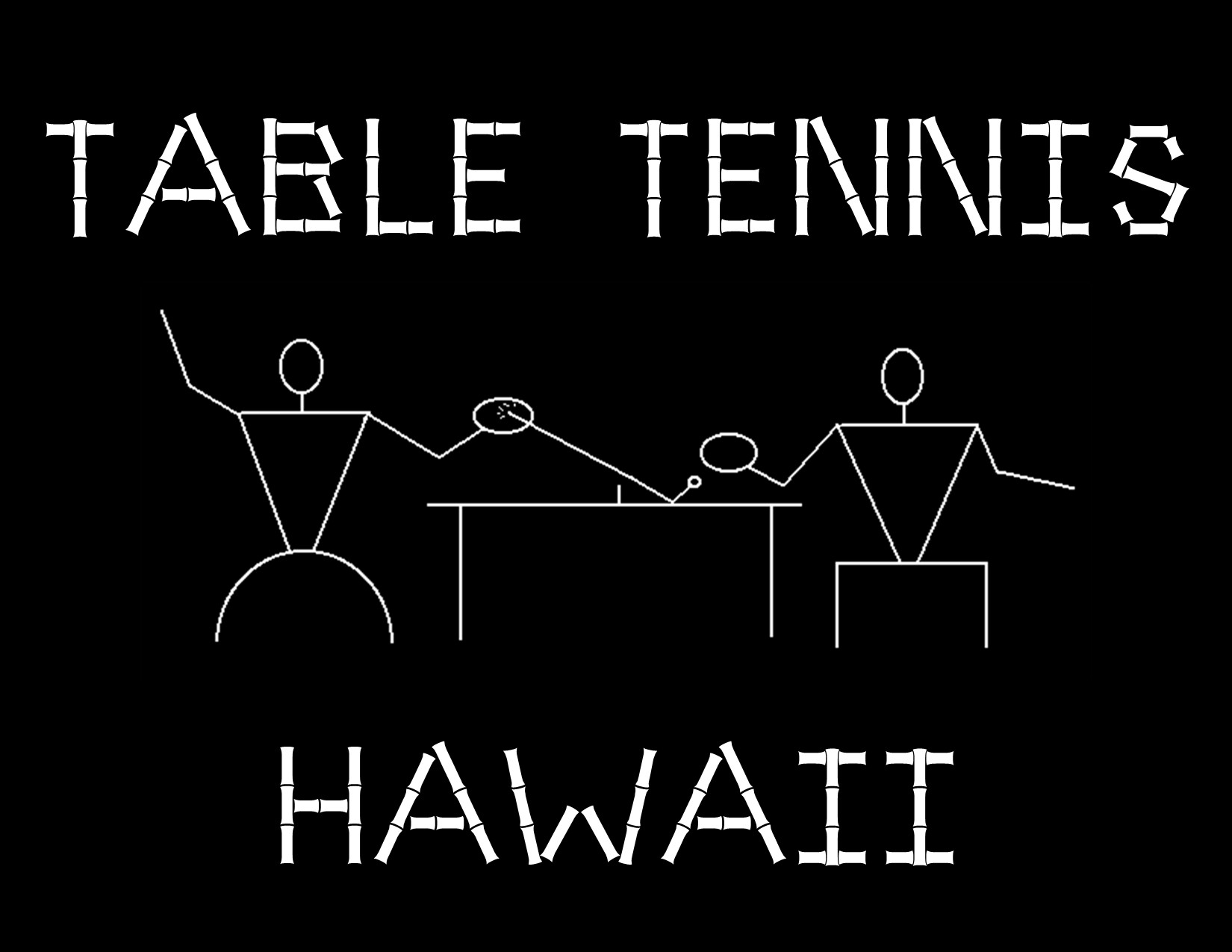 While playing Table Tennis at the Palama Settlement Gym, all players are required to follow rules set by the Hawaii Table Tennis Club.

Palama Gym Rules:

All players must follow all posted Gym rules.

No black soled shoes allowed in Gym. No drinking allowed in Gym. You are not allowed to store your water bottles or beverages on the Gym floor at any time. Players are not allowed to use the Gym office restroom; you must use the restroom outside of the Gym.

Players are not allowed to use the Gym office phone. Use pay phone located in the Gym.

Please help to keep the Gym clean! Pick up any trash and place in proper receptacles. Do not leave your water bottles or clothes at the Gym site after practice; the HTTC or Palama Settlement management are not responsible for lost or stolen articles.


Opening and Closing:

The current Player in Charge is usually in charge of opening (setting up) and closing (putting the tables away). No one else may set up or handle club equipment without permission from the Player in Charge.


Handling Tables and Club Equipment:

All Table Tennis that are the property of the HTTC may not be removed from the Gym without prior permission from the HTTC. Non-members are strictly forbidden to handle tables--including set up and breakdown.
Please do not stand or sit on tables.


Using the Sign-Up Board:

All players are required to familiarize themselves with the procedures regarding open play and use of training tables.

When using the sign-up board please:

Print your name clearly (if your name is illegible, it may be erased).
Do not sign your name on both lists at the same time.
If you are not present when your name is called, you may be dropped from the list.

Playing procedure:

Maximum two (2) wins, then both players must retire and await next turn.
Training tables: as posted (please monitor your time and notice if other players are waiting to use training tables; you must allow them time on the tables as well)


Warm Up and Open Play:

Usually if there are no other players waiting, you may stay up as long as you wish.
When the Gym becomes crowded--please keep your warm-up time to a minimum. If you are asked by the Player in Charge to start your match, please do so to keep the tables rotating so everyone has a chance to play.


Borrowing Club Equipment:

Only with the permission of the Player in Charge. You may be asked to leave a valid ID or cash deposit.


First Time Visit with the HTTC at Palama:

You are allowed a first time visit free of charge to see if you'd like to play here regularly. This applies to guests as well. You may be asked to sign a waiver by the Player in Charge.


HTTC Membership:

Membership is required to play at Palama Settlement regularly (6:00 - 9:00 pm). Current HTTC annual membership is $30.00. Annual memberships are due in July.


Non-Members:

You may play from 4:00 - 6:00 pm (when available) free of charge. After 6:00 pm, non-members who continue to play will be assessed a fee and asked to sign a waiver.


Player Courtesy and Conduct:

All players are expected to conduct themselves with sportsmanship and fair play--both on and off the tables. Foul language, disruptive behavior or abuse of HTTC or Palama Settlement property will not be tolerated. Please be considerate of other players in adjacent courts by not crossing another court area while a point is still in play. Also, do not run into another player's court to chase an errant ball during a point. Nor announce a let to halt play; wait until after the point is over to retrieve your ball.


Tournaments at Palama:

Any regular HTTC Tournament requires current membership to participate. The exceptions are:

The Aloha State Games Table Tennis Event.

The USA Table Tennis Sanctioned Tournament.

On dates of active tournaments, practice may be suspended or limited; do not assume tables will be available for open play.


Penalties for Infractions of Club Policies

HTTC reserves the right to terminate a player's membership if deemed in violation of Club policies.

HTTC reserves the right to refuse any player's subsequent request for membership once determined in violation of Club policies due to actions harmful to any person (including self) while participating in any HTTC activity.



HOME