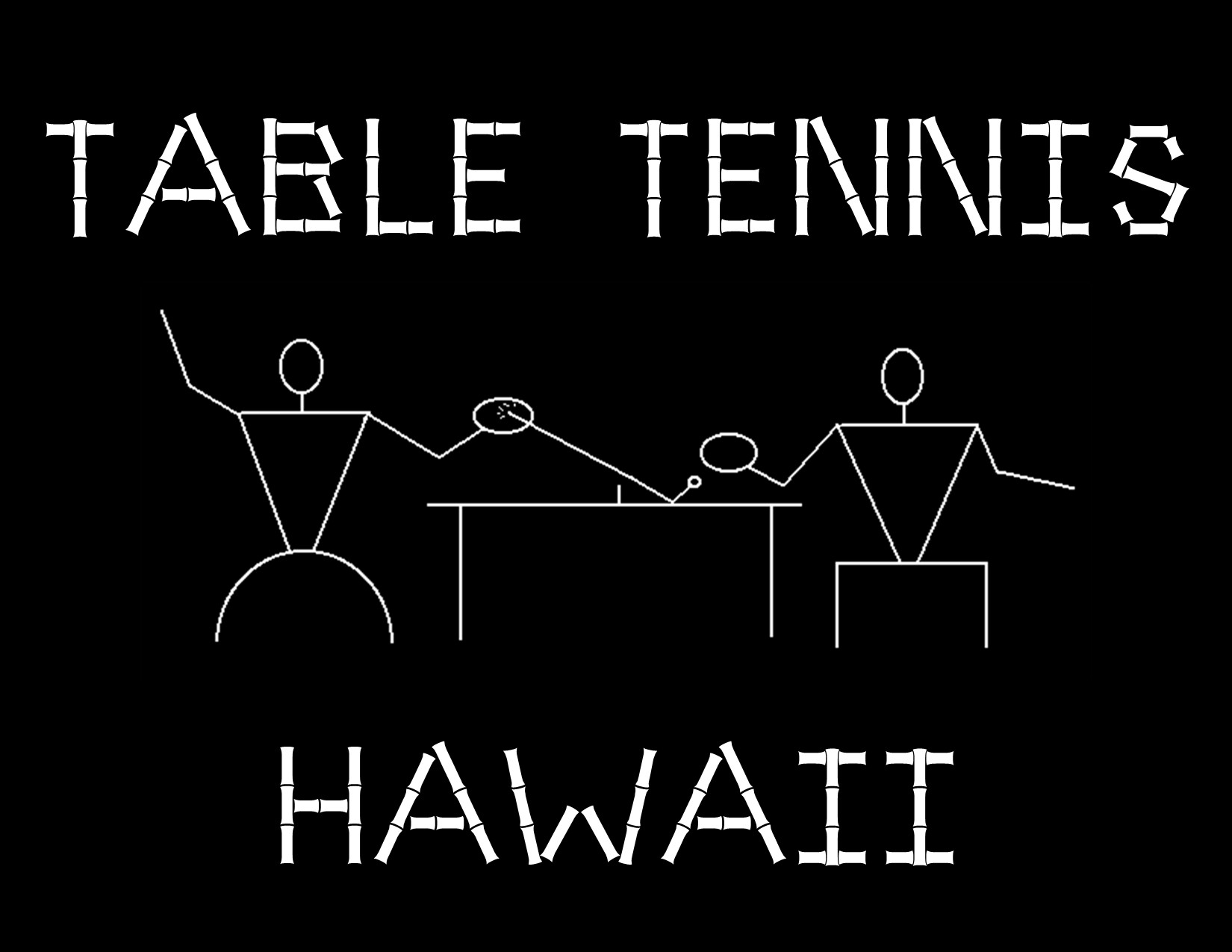 The Hawaii State Table Tennis Championships was held in conjuction with the Aloha State Games.
The tournament was held at the Palama Settlement Gym on July 14th, and 15th 2007. Click here for tournament results.
As of 06-01-06, this is how HTTC will handle Unrated Players:
Events not allowed to play in:
1. Open Doubles
2. Under 3100 Doubles
3. Under 2500 Doubles
Events allowed to play in with an opportunity to advance to the medal rounds:
1. Veteran Singles
2. Senior Singles
3. Junior Singles
4. Womens Singles
5. Unrated Singles
In the Rated Events, Unrated participants cannot advance to the medal rounds.
Other Rules That May Cause Confusion:
1. Last years gold medalist in the "C", "D", and "Novice" Singles may not participate in those same Singles again this year. They will be however, be eligible to play in those same events next year.
2. Threshold Rule: Any player who get a HTTC rating of at least 1600, 1400, and 1200 will not fall below those ratings again. Only participants over the age of 60 may fall below 1600.
3. For the Under 2500 Doubles, both doubles player must be below 1400.
4. For The Under 3100 Doubles, both doubles player must be below 1700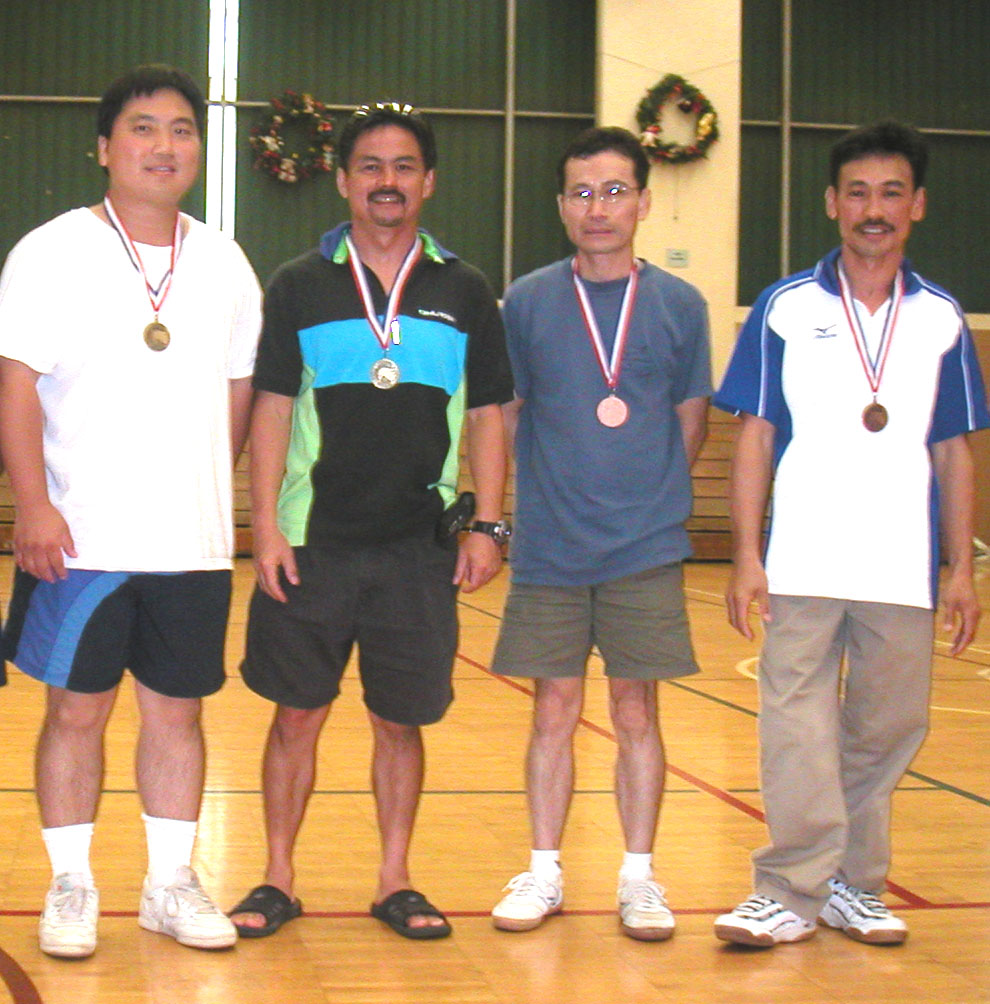 Above taken at the 2003 Aloha State Games. Left to right: Yen Fang, Clyde Young, Alvin Hee, and Bryce Luu
2006 Aloha State Games Registration Form - Adobe Acrobat
Registration Deadline: June 25, 2006
Tentative Table Tennis Event Schedule
Saturday, July 1, 2006
Over-60 Senior Singles - 9:00A
Over-40 Veteran Singles - 9:15A
Under-3100 Doubles - 12:20P (Highest Rated Player Under 1700)
Open Doubles - 12:30P
"Unrated" Singles - 1:00P
Under-1900 "A" Singles - 3:30P
Under-1500 "C" Singles - 4:00P
Under-1100 "Novice" Singles - 4:40P
Sunday, July 2, 2006
Under-1300 "D" Singles - 9:00A
Under-1700 "B" Singles - 9:15A
Over-1700 "Elite" Singles - 10:15A
Under-1500 "C" Singles (Medal Round) - 1:00P
Under-2500 Doubles - 2:00P (Highest Rated Player Under 1400)
Under-1900 "A" Singles (Medal Round) - 2:15P
Under-1700 "B" Singles (Medal Round) - 3:15P
Over-1700 "Elite" Singles (Medal Round) - 4:15P
2006 Schedule of Events - Microsoft
2006 Schedule of Events - Adobe Acrobat