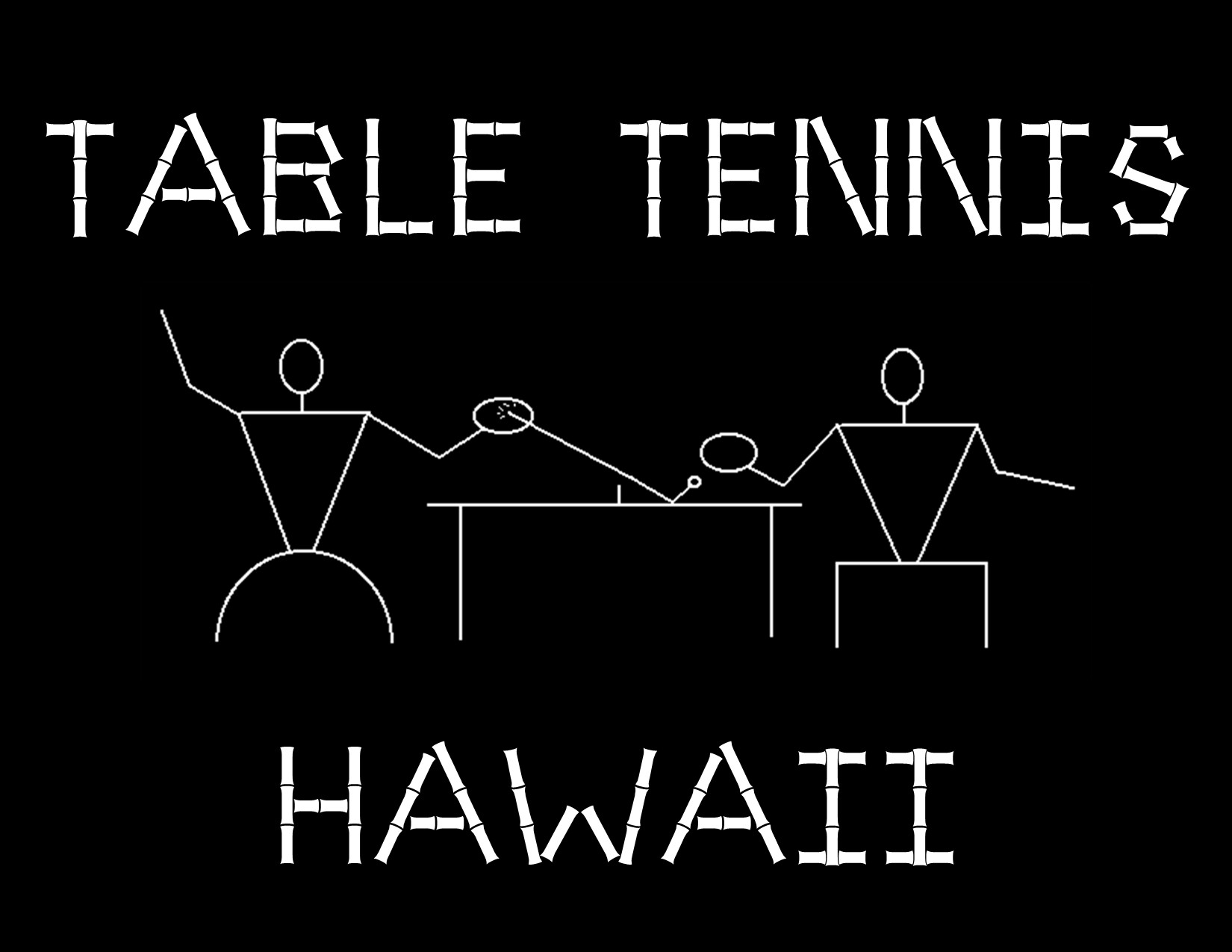 The Winter Hawaii Table Tennis Tournament will be held at the Palama Settlement Gym on Sunday, January 28, 2007.
Registration Deadline: January 24, 2007
Tentative Table Tennis Event Schedule
Under-1300 "D" Singles - 9:00A
Under-1700 "B" Singles 9:10A
Over-1700 "Elite" Singles - 9:20A
Under-1100 "Novice" Singles - 12:30P
Under-1500 "C" Singles - 12:40P
Under-2000 "A" Singles - 12:50P
Under-2700 Doubles - 4:00P
Under 3400-Doubles - 4:10P
Players must check in with the Control Desk no later than 15 minutes prior to the scheduled starting time of their event. Round-robin groups for the event will be drawn up at this time. Any players not confirmed by this time will be excluded from the draw. NO EXCEPTIONS. It is recommended that you allow for unexpected delays, traffic, accidents, etc.
Due to time constraints, all singles events will be limited to the top 16 highest-rated eligible entrants. Doubles events will be limited to 8 teams each. Events with fewer than 4 participants (singles) or teams (doubles) will be canceled. Players may not enter 2 events that are scheduled to run simultaneously.
Matches will be best three-out-of-five, 11-point games. The semifinals and final of Elite Singles event will be best four-out-of-seven games.
The new sevice rule will be followed for this tournament. The most recent revision to the rules is as follows:
6.4 From the start of service until it is struck, the ball shall be above the level of the playing surface and behind the server's end line, and it shall not be hidden from the receiver by any part of the body or clothing of the server or his doubles partner.
White Nittaku brand balls will be used for this event.
Orange-colored clothing and black-soled shoes are prohibited.
Pre-match warm-ups are limited to 2 minutes. Those desiring a referee may request one from the Control Desk.
Very Important: Please give us a phone number we can easily reach you at. We will be contacting you to either confirm your entry or if you are not within the top sixteen seeds we will let you enter an alternate event or cancel.
2007 Printable Entry Form - Microsoft Form
2007 Printable Entry Form - Adobe Acrobat
Entry Form and Fee can be mailed to:
Hawaii Table Tennis Club
P.O. Box 601
Honolulu, Hawaii 96809-0601